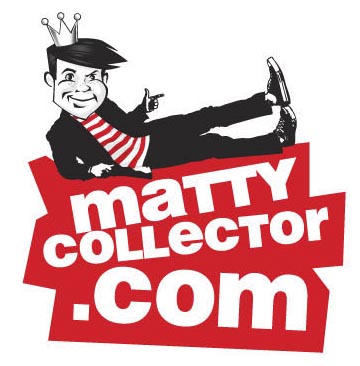 It's time for another round of "Ask Matty" answers at AFB! This month we have questions about DC All Stars, SDCC Exclusive Mix-ups and Voltron (although it doesn't seem like Matty understood our Voltron question!)
Over to Matty!
-------------
Q: Four figures have been revealed for the first "wave" of DC All Stars. Is this how many figures will be released at one time? How many DC All Stars to you expect to release in a year?
A: Each mix will be around 4 figures, but some mixes may have more or less. Be on the lookout for more reveals soon!
Q: Is there any possibility we might see vehicles or playsets at retail to go with the DC All Stars figures?
A: This is an awesome idea, but is not a part of the 2012 offering at retail.
Q: Is the Batman Beyond DC All Star figure a straight re-release of the DCUC Version? Will many of the DC All Stars be re-releases?
A: Yes, Batman Beyond is making an encore appearance in the DC Universe retail line. The retail line will not include very many re-releases, so don't interpret the first mix offering as a pattern that will carry throughout the year. Be on the lookout for more reveals soon!
Q: Some SDCC attendees never received the exclusive items they preordered before the event. They arrived only to find the items weren't available and then waited months only to be told they were now "sold out". What is Mattel doing to ensure this doesn't happen again?
A: We will be working very closely with our inventory staff to ensure that problems do not occur again.
Q: Is the "canon" for the Voltron toy line the new animated series, or could we see items from other Voltron incarnations in Club Lion?
A: As for Club Lion Force, right now we're focusing on the 2012 Club Lion Force items which you have all seen. For any future product, you'll have to wait and see…
Want to give your own answers? You discuss this at the
AFB Forum
, and you can comment on this post to enter the
December AFB Comment of the Month Contest
!
You can also check out other Matty Q&As from our friends around the web: