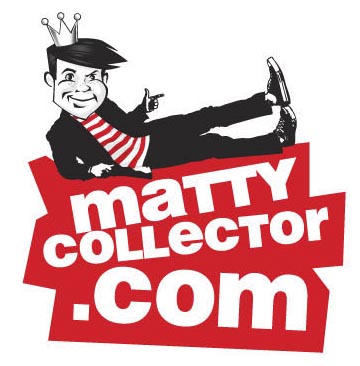 Another month has come and gone, and that means another round of "Ask Matty" answers at AFB! This month we step in to the
Elongated Man
controversy, find out about the future of the Young Justice and Green Lantern Movie lines, and find out just how far in advance MOTUC is planned out!
Over to Matty!
-------------
Q: It was recently reported that Toy Guru made a comment recently that DC was pushing against Elongated Man for "not being current enough". How can collectors be confident that we will see classic characters in Club Infinite Earths if comments like these are being made?
A:
Elongated Man is a great character and we've already done him several times (we even did him in JLU in an non show outfit, that is how cool he is!). We look forward to getting him into our 6" line in time. He is open to us.
Q: While we know that the subscription programs are only renewed one year at a time, how far ahead is the "big picture" for MOTUC planned? Is there an "end point" in mind?
A: We have the MOTUC line planned out (hypothetically) for about 10 years. But we only have up to one year ahead approved by management at any given time. Anything after that is just words on paper. As we get to each new year we lift that next year from our master document and get it approved by management one year at a time. Right now we are just about to the checkpoint of getting 2013 approved by management (lifted from our master roll out document!)
Q: The Young Justice series is great! Will we be seeing the full team released in the 6" scale? Any plans for Mattycollector exclusives for Young Justice?
A: At this time we don't have plans for more YJ on Mattycollector.com. How extensive the line grows is up to the fans and retailers!
Q: Are the final waves of Green Lantern Movie Masters guaranteed to be released at retail so that we can complete our Parallax?
A: The final wave may not make it to all brick and mortar retailers, but we will be publishing a list in the near future of online retailers that will carry the final figures.
Q: Are there any plans to re-release past DCUC figures and Two-Packs on Mattycollector in the way that MOTUC product has been re-released in the past?
A: No, not at this time.
Want to give your own answers? You discuss this at the
AFB Forum
, and you can comment on this post to enter the
November AFB Comment of the Month Contest
!
You can also add your thoughts to our future Matty Q&As either here or at the forum - please join in!
Until next time!