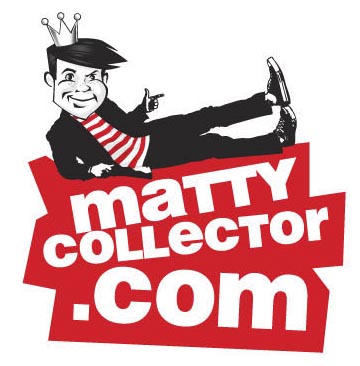 It's time for another round of "Ask Matty" answers at AFB! This month we cover the future of MOTUC releases at retail, plans for any new Legion of Superheroes products, the future of DC 12" Figures, Voltron issues and more!


Over to Matty!




-------------



Q: Did the quick sell out of the Legion of Superheroes 12-Pack come as a surprise? What impact will this success have on future Legion releases - can we expect more?
A: We were excited that fans were as enthusiastic about the Legion of Superheroes 12-pack as much as we thought they would be! We would love to introduce additional Legion figures in the future. Stay tuned!
Q: Are there plans for any more 12" figures at Mattycollector to follow on from Superman and Zod?
A: There is nothing that we are in a position to announce at this time. But you never know what reveals and announcements we'll make in the future, so keep checking back on Mattycollector.com and the Mattycollector.com Facebook page for all the latest news!
Q: Now that the MOTUC / DCUC Two-Packs have finished, are there any further plans to sell MOTUC products in some form at retail?
A: No, not at this time.
Q: Will Mattel be doing tie-in lines for the upcoming Superman and Batman movies?
A: Yes, Mattel is working on toy lines for both of these upcoming Warner Bros Super Hero films but it is too early to talk any details!
Q: Will there be any additional Voltron items (eg oversized toys) sold next year or will all Voltron items be in the subscription?
A: You will have to wait and see…
Want to give your own answers? You discuss this at the
AFB Forum
, and you can comment on this post to enter the November
AFB Comment of the Month Contest
!
You can also add your thoughts to our future Matty Q&As either here or at the forum - please join in! The next Ask Matty will be on 1 December!
You can also check out other Matty Q&As from our friends around the web:
Action Figure Insider
Critical Mess
It's All True
Pendragon's Post
Poe Ghostal
Until next time!